Landscape Gardening Horley
Horley residents love their gardens, and we love working with Horley residents.
We have worked on many projects all around Crawley, both large and small. Some of the projects we've been lucky enough to be involved with include decking, patios, water features and fencing. We get involved with it all.
Garden Design Horley
What does your perfect garden look like? From start to finish, your garden should resemble what you envision. Allow us to meet the expectations of your imagination and provide you with garden landscaping that matches your idea of perfection. Here's how:
Professional horticulturalists combine various plant species to create your ideal landscape
View a virtual mock-up of your garden before we begin landscaping it
Each garden has a unique character that you'll never see anywhere else
Your garden will not only look good, but it will function well and require minimal maintenance
No space is too big or small to transform; whether urban, commercial, domestic or country
Seasonal design means you get to watch your garden take shape, month after month
We Offer Professional Garden Layouts With Free Design and Quotations… CALL US On 01293 369259
Fencing
Having the right fencing around your garden provides a safe sanctuary, as well as looking great around the border of your property. We have worked with many properties in Horley, using many different types of fencing as required. For small front gardens, you might like wooden fencing, o Are you confused about what kind of fencing is best for you or how you can fix it? We are here to help you with that. We are not only experts in installing fencing but also in fixing the old one. If your fence is damaged because of harsh weather conditions, do not worry we are here to help you with that. When it comes to fencing we will not leave any block unchecked.
Turfing
When you need turfing services you can contact us. Our expert will visit you and assess the whole situation. After that they will give you honest advice regarding what is best for you so that you can move forward. We can help you with in-depth lawn maintenance and also re-turfing of your lawn. We will then estimate and start working the way you want. The best thing is we are open for suggestions and will work in collaboration with our clients. You can comfortably tell us what you want from us.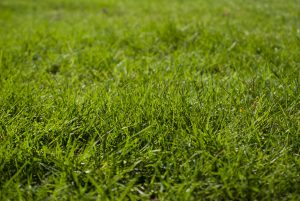 Decking Horley
Garden decking is one of the best things you can get for your garden. It can bear harsh weather conditions easily with minimal damage. It makes your garden look amazing. For a sloping garden, it is an ideal option, as it adds more practical space. Garden decking is an amazing option for dining in summer or enjoying a family BBQ. It is not only easy to clean but also relatively easy to maintain.
Installing decking is a task for the professionals. If you are from Horley and wondering where you can get garden decking services, contact us and you will not be disappointed. We will install garden decking beautifully and effortlessly at your place. We offer a variety of decking options from soft to hard woods, in different shapes and designs. We use decking products of different materials to make your garden look astounding.
Some of the work we do
Crawley Landscaping provides gardening services across Crawley, West Sussex. We can handle all aspects of your gardening project; everything from garden design, planting, garden clearance, patio installation, decking, fencing right through to general garden maintenance – turfing, paving, pruning.
We can provide solutions to any budget, large or small, and can advise on the best course of action for your garden.