Professional Landscape Gardening Services In Horley.
A well-maintained and beautiful garden space gives a fresh look to the exterior of your home. However, there are times when you cannot give proper time and attention to your backyard. This results in some serious gardening issues.
So, how to avoid such issues and maintain your garden at the same time? The answer is simple – hire professional gardening services in Horley. We believe that the garden is one of the most crucial parts of your residence. You use it for many reasons like throwing parties, playing with kids, etc. However, it's quite challenging to maintain that. This is where we come into the play.
We are here to help!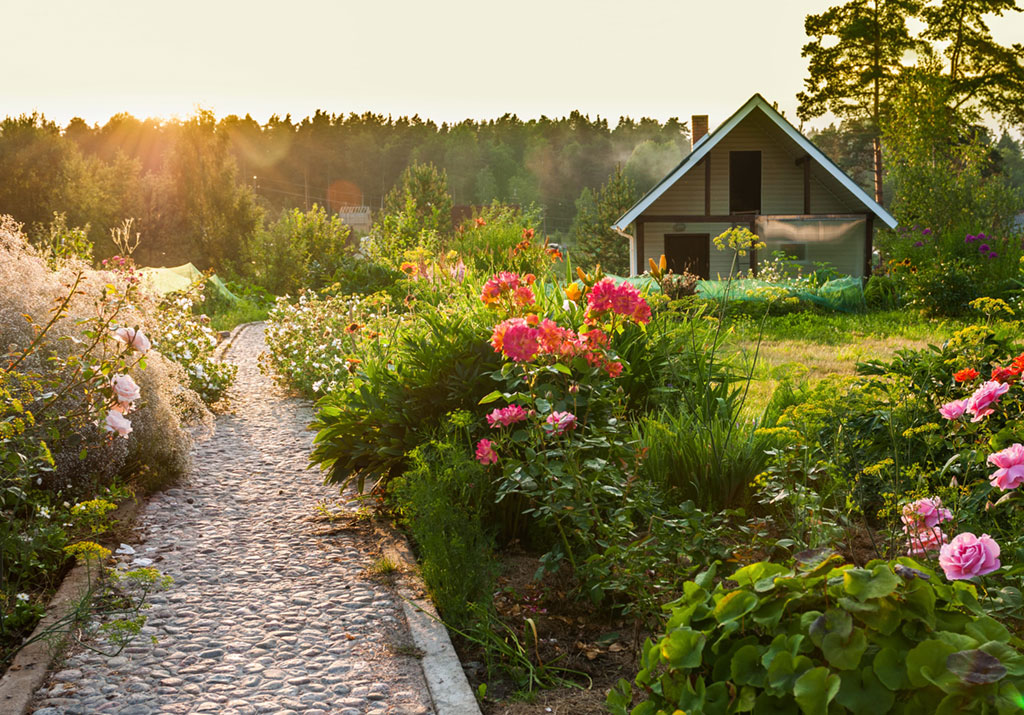 The Best Landscape Gardeners To Work With In Horley
Our super-talented crew of landscapers and gardeners in Horley are highly-qualified and well-trained to cover all the aspects of high-quality landscaping and gardening.
From Patio & Paving to garden decking and from driveway installation to garden designing, we can provide a variety of services that can transform your garden into the best one in the neighbourhood.
Features To Look For

● 30+ years of experience in the business
● Award-winning company
● Attention to detail
● Guaranteed work
Renovate Your Garden & Keep Your Wallet Happy At The Same Time
Our journey as professional landscaping contractors in Horley is consistently evolving. You can understand how rapidly the market changes and how new products and supplies replace the old ones. Ultimately, customers want something new every single time.
We put our 100% efforts to meet up to your expectation and be one step ahead of current market trends by adopting the most recent tools, designs, and equipment.
Knowing this, you can rest assured that we will provide you with the services with the latest skills and supplies. Also, we promise to deliver the best job without exceeding your budget.
Our Expert Services Include..
BESPOKE PLANTING PLANS
GARDEN DECKING
RETAINING WALLS
TURFING
DRY STONE WALLING
GARDEN DESIGN
RAISED BEDS
DRIVEWAY INSTALLATION
PATIO & PAVING INSTALLATION
FENCING
When you choose Crawley Landscaping, you get the advantages of a professional and high-quality local business. Our location is convenient for all the residents of Horley, Horsham & Reigate.
When you hire us, you don't have to wait for a long time. Once you contact us, we visit your property, plan the required work and get the job done as soon as possible.
With extensive preparation work and timely job completion, we will make sure to make your garden look new, fresh and even more beautiful.
Our staff members are locally based, fully qualified, and insured. They are always ready to discuss the landscaping, garden design and other relevant needs of Horley residents.
Contact Our Expert Landscaping Contractors In Crawley
Our highly-skilled crew of landscapers can cover everything from basic lawn maintenance to the entire garden re-design. The best part – we offer FREE quotes, and they come with no obligation. So, give us a call right away on 01293 369259.
We do our best to give fair estimates and keep the pricing as affordable as possible. We aim to beat the estimates of our competitors by providing you with the best services in the Crawley area.

Our expertise covers all kinds of commercial and residential landscaping and gardening services. Our collection of the latest machinery and equipment allows us to take on every project we take.
Frequently Asked Questions
Can you provide the most suitable plants for our garden?
We have extensive knowledge about the plants that are perfect for different types of gardens. Also, we have tie-ups with some of the most reputed nurseries in Horley and surrounding areas who can source us a wide variety of plants.
Whether you want a low maintenance garden or the one that blooms all over the year, we have got it all! Our gardening contractors will build an efficient planting design bespoke and give your garden the best makeover. We will also provide you with the details of each plant and share the tips that are needed for the proper plant maintenance.
Do you provide services to build garden ponds or water features?
We certainly do that. We have a vast experience in building ponds for big size gardens. If you have a small garden, you can consider installing a pond kit from us.
How much does landscape gardening cost?
Around 4-7% of the total property value is required to give a complete makeover to the garden.
To be honest, we have worked on various landscape gardening projects ranging from £600 to £30k. We can always discuss the budget and figure out what we can do when we inspect your property to get the proper measurements.
What landscape gardening services do you offer?
We offer all types of landscape gardening service like patio & paving, driveways, raised beds, turfing, fencing, garden decking and many more.
We want assistance in garden design. Can you help?
Definitely! We will take a tour of your property when we come to you to handover your free pricing quote. Based on your style and garden type, we will advise you about the best garden makeover.