Learn more about Crawley Landscaping, the premier landscaping company dedicated to transforming outdoor spaces into captivating havens. Established with a passion for creating beautiful landscapes, we have been serving our clients with unparalleled dedication and expertise for over a decade.
Crawley Landscaping was formed by a team of experienced professionals who shared a common vision – to provide exceptional landscaping services that go beyond mere aesthetics. Our founders, with a combined experience of over 20 years in the industry, recognized the need for a landscaping company that not only delivers stunning results but also prioritizes the satisfaction of its clients.
At Crawley Landscaping, our work ethic is firmly rooted in three core principles: craftsmanship, attention to detail, and customer satisfaction. We believe that every project, regardless of its size, deserves the utmost care and precision. From initial design concepts to the final installation, we strive for excellence, ensuring that every element of our work reflects our commitment to quality.
With more than two decades of experience, we have honed our skills and expanded our knowledge to offer a comprehensive range of landscaping services. Whether it's designing and constructing breathtaking gardens, installing intricate hardscapes, or maintaining pristine lawns, our dedicated team is equipped to handle any landscaping need.
What sets us apart from the competition is our unwavering dedication to our clients. We understand that each landscape is unique and requires a personalized approach. Our team takes the time to listen to your ideas, preferences, and requirements, crafting tailor-made solutions that align with your vision. We collaborate closely with our clients throughout the entire process, ensuring that their expectations are not just met, but exceeded.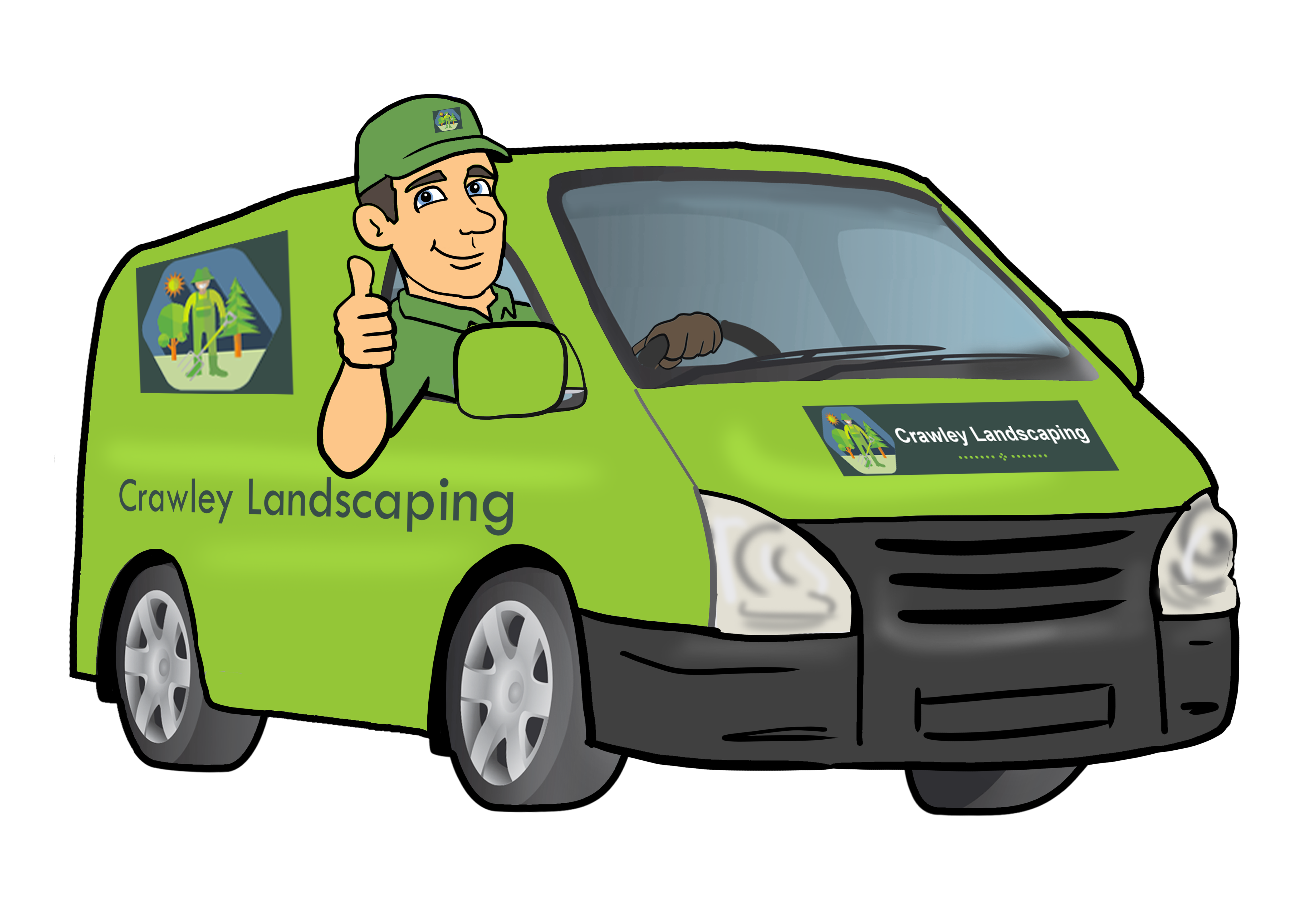 At Crawley Landscaping, we believe that a stunning outdoor space has the power to enrich lives, enhance properties, and create lasting memories. Our mission is to help our clients realize the full potential of their landscapes, turning their dreams into reality. Whether you are a homeowner, a business owner, or a property manager, we are here to provide you with top-notch services that will transform your outdoor space into a breathtaking sanctuary.
Experience the difference that Crawley Landscaping brings to every project. Trust us to handle your landscaping needs with professionalism, creativity, and a commitment to excellence.