Do you have a busy schedule that prevents you from getting outside as much as you might like? Making sure that you've got an outside space that you can enjoy when you do get a chance to get out in it is easy – just pick up the phone and book gardening in Crawley from us now. We've got access to a highly trained and friendly team of gardeners, each of whom is fully equipped with all of the bespoke tools they need to keep your garden looking trim and tidy. We can either come on a regular basis to keep everything ticking over, deliver a thorough one-off clean up, or provide all of the landscaping and garden design you might need in any endeavour.
Gardeners in Crawley Offer Friendly and Reliable Services
The services offered by the gardeners in Crawley are reliable and wide-ranging. You can choose any of the following when you book with us, or call to discover what else we have available:
If you've got a hectic schedule and little free time to spend on gardening, or a situation where you need specialist expertise, our Crawley gardening services are the ideal solution. In addition to our professional experience, we reward you with:
Convenience and affordability – choose from a wide variety of timetables and schedules, and count on great value for money!
Support and advice – if you've got a problem, and no-one else can help, simply give us a call to have a chat with an adviser 24/7
Free quotations and rescheduling of appointments – request a no-cost quote at any time, and reschedule an appointment with no fee with two days' notice
Expert Garden Maintenance Available Across Crawley
There's no part of Crawley that we don't offer our precision garden maintenance and landscaping services to, and our past and present customers include those from all walks of life, as well as both domestic, commercial and industrial clients. Wherever you've got an outside space that you need to see professionally maintained, simply talk to us about getting the assistance that you need. We can be with you in a very short space of time, have a wide range of booking slots in order to meet your schedule, and are fully equipped with the latest bespoke equipment in order to handle any gardening that you need us to!
Comprehensively Insured Local Gardeners
You can learn more about what the fully trained and insured gardeners can do for you by taking a look through our site. We always ask our customers about how their services went, and don't be surprised if you see one of our experienced quality control supervisors making sure that any professional team maintain the quality that we're famous for. Every gardening service that you receive from us is performed by trained experts who've been helping us deliver the best local landscaping for over ten years.
Save Time and Money with Our Service for Garden Maintenance in Crawley
Whether it's mowing and maintaining your lawn and flower beds on a regular basis, or whether you want some serious garden maintenance in Crawley, our convenient service is the one that you need. We come fully equipped with all of the tools needed to weed, water, cut, brush and generally tidy up, and you can book us in for whenever you have a free moment or two. Meet the team at the garden gate and let us know what you've got in mind – our experience and training make garden maintenance a breeze!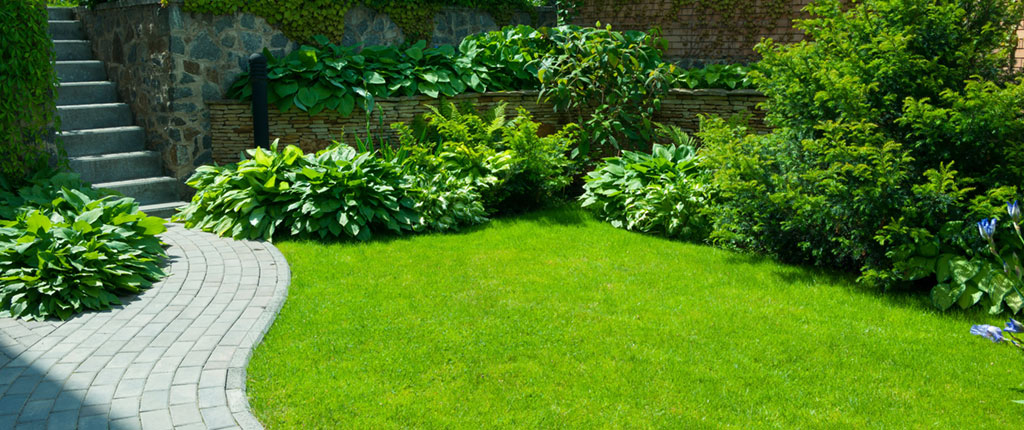 Gardeners in Crawley Will Professionally Maintain Your Outdoor Space
With a talented team of Crawley gardeners on your side, you'll be able to enjoy your outside space whenever you want to. We also give you the options of:
Meet your gardeners to give them all of the details – let us know exactly what you want from us before your first booking, and we'll make it a reality
Free quotes and viewings – the team will give you all the pricing info you need and provide an on-site estimate before we start work
Wide range of maintenance services available – form lawn mowing to big garden clearance, just ask for whatever you need
Choose Us for Crawley Landscaping That's Always There When You Need It
It'll start with the prompt arrival of an expert team of two gardeners. You'll be able to point out the areas that you want them to pay the closest attention to, and have them tell you all about the amount of time this is going to take, and to confirm the free quote you'll have received over the phone. They'll then immediately get to work, and will provide all of the necessary tools and implements so you won't need to worry about it. Any waste that's created – up to 180 litres – we'll take away for absolutely no extra charge, so you'll be left with a clean and tidy garden that's ready to enjoy whenever the British summer will allow!
Choose Gardening Services That Get the Job Done
As long as we have access to your garden and are informed of the desired results, it suffices to get a garden that fits your image of perfection. That's all we ask of you, and in return we provide team of professionals to take care of everything for you! You can see what others have thought after using our gardening services by checking out the feedback we've gathered, over on our reviews page. The gardening experts we work with give you the protection of full insurance cover.
Want a free quote on garden maintenance or clearance anywhere in Crawley? Contact us today and ask one of our advisers! They're friendly and fully informed, and can answer any questions that you might have about our services, or our prices.